!!! Below The Basic Library is a Library for the Left (Progressives) and provides all one would ever want to know about them. We've added Hillary Clinton's thesis regarding Saul Alinsky and another article regarding Hillary. But first; This is very very strong and good - it destroys many Progressive myths. Please scroll down about halfway to 2/3's to see these fascinating articles!!

With ALEC's Leadership, It's Time for the Article V Movement to
Unite in One Bill
The Basic Library
Property rights case in federal court vindicates rancher Wayne Hage - three years after he died

Media-Suppressed Nevada Case History Shines Truth on GovernmentRanch invaders
Annotation 31 - Fourteenth Amendment
DO YOU KNOW YOUR STATE PREAMBLE?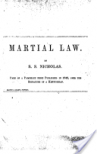 ---
!!! The "Left" Library !!!

Hillary's senior thesis about activist Saul Alinsky.
The Hillary Letters: Clinton, Saul Alinsky correspondence revealed
It's So Easy to be a Liberal
How the Progressives work the plan
Delphi Technique

This is How the "LEFT" Thinks

Liberal Activists at Work

Salvato: Progressives Rewrite Benghazi History in Real Time
It is very important to read this section!! AND, this man below is WHY!