Black and White Trifold Brochure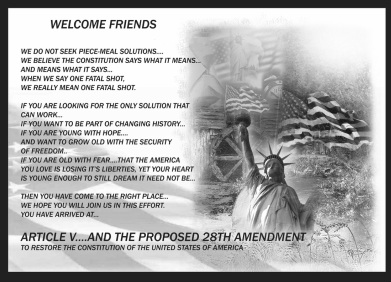 Instructions for printing Black and White Trifold Brochure

FRONT SIDE TEMPLATE #1 14TH-16TH AND 17TH.
BACK SIDE TEMPLATE #2 HISTORICAL-PROPOSAL-AND FRONT PG.

PRINT ON EITHER 8X10 OR 11X8.5 PAPER SIZE. HORIZONTAL (Landscape) PRINT DIRECTION.
REVERSE PRINTED SIDE UP OF TEMPLATE #1-TOP OF TEXT FIRST TOWARD PRINTER.
SELECT TEMPLATE 2 AND PRINT. WILL CREATE THE BACK SIDE OF TRIFOLD.
FOLD ALONG WHITE STRIPS.
WILL READ COVER-2-3-4-HISTORICAL-AND PROPOSAL WHEN OPENED!
NOTE: Be sure to print with the LANDSCAPE feature on your printer!!

---
If these brochures do not work properly on the device you are using, we suggest that you save the brochures to a file and increase the size of it. Then you can try to print them using the Landscape feature.