For the saving Grace of our Nation and to The People of this Great Land we dedicate our efforts to this project and this site.....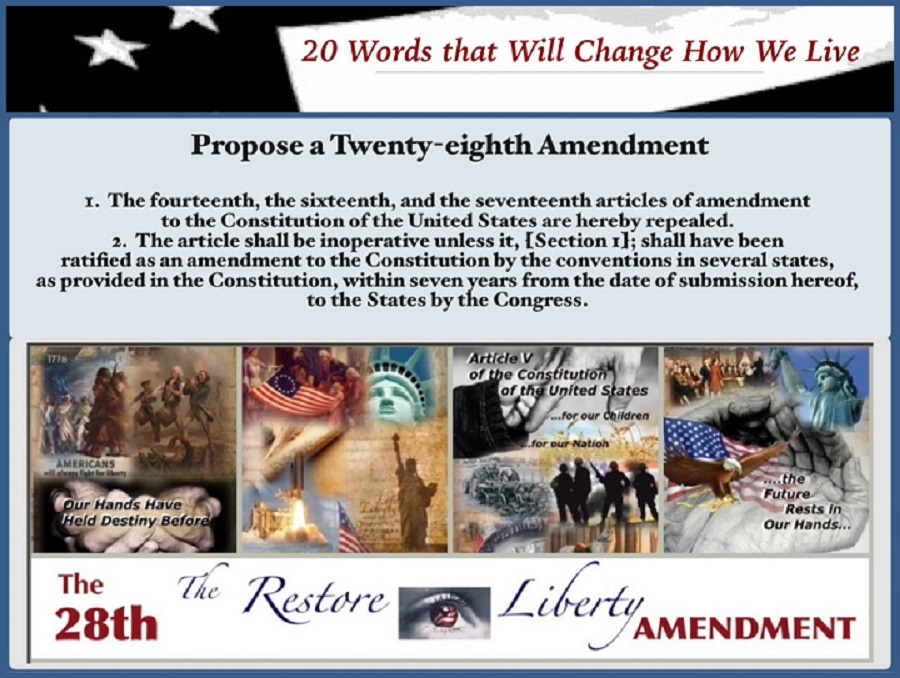 The "buttons" to the right of the Table of Contents "List" below are click-able. This will get you to other content on the site!

Table of Contents
Article V

BROCHURES FOR ARTICLE V






Article V Library



History




Contributors



The NEW FEDERALIST PAPERS



Basic Documents (Libraries start
here including a Children's Library.)



OF OTHER INTEREST-EDUCATION - COMMON CORE


Attacking Our Rights


Think For Yourselves!



Constitutional Video Library



Research Websites


Books



State Constitutions




Contemporary Websites



Conservative 'Hub'
| | |
| --- | --- |
| Red Skelton's Pledge of Allegiance | Krista Branch "Remember Who We Are" Official |

| | | |
| --- | --- | --- |
| This is Article V Project's version of what the 28th Amendment should look like. Please check it out by clicking the above button. | Please check out our New Federalist Papers by clicking the above button. They offer invaluable information regarding our "current" State of the Union. | The Black and White Brochure is a printable "trifold" that briefly explains the process of ARTICLE V. The Color Brochure is 8 pages with more explanation of the ARTICLE V process. Click on the buttons below to go straight to these valuable brochures. |
| | | |
| --- | --- | --- |
| | The above button takes you to a video of Mark Levin explaining Article V - Excellent! | |
The buttons below provide you with some excellent information on how our rights are being attacked and how history plays a valuable role in today's politics.


We have some truly gifted Contributors that offer valuable information as well as historical perspectives. We urge you to check out the button to the right and read their works.


PLEASE watch SOME of this Video! Our Soldier's lives are at stake. Write your reps!!